Partners in Success
Eko Atlantic one of the world's most advanced new cities, rapidly approaching towards completion. It is a visionary project on a huge scale, achieved by a team of major local and international partners.
Discover the new
financial capital
of Africa
Rising off the coast of Lagos, on land reclaimed from the Atlantic Ocean, stands Eko Atlantic: a 21st century city providing vital real estate for people to live and work in what will become the new financial capital of Nigeria if not West Africa.
Already a haven for investment, Eko Atlantic will soon become a beacon for international business and tourism – a global landmark and a symbol of Nigeria's pride and prosperity.
Eko Atlantic is fast becoming a reality as clients have already begun constructing their high-rise developments within the city.
Explore unique opportunities for
real estate development
Eko Atlantic provides a tremendous amount of opportunities to real estate investors and developers. With 10 million square metres of prime real estate in the world's fastest-growing megacity; soaring property demand fuelled by a surging population; and a valuable foothold in Africa – widely recognised as one of the world's last emerging growth markets.
CLICK HERE TO FIND OUT MORE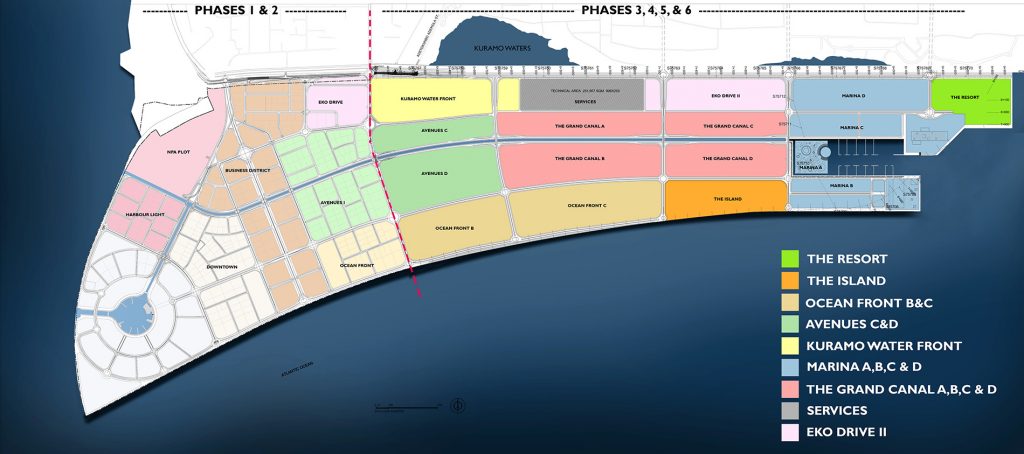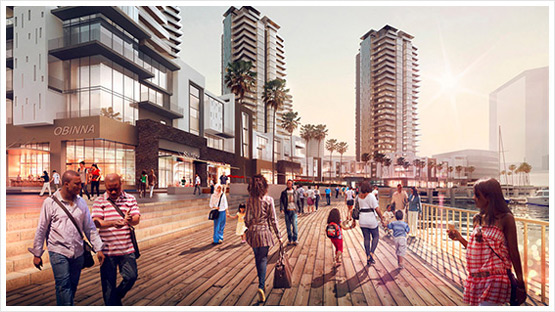 The Marina District is now
open for business
The Marina District, one of the most stunning
residential and commercial hubs in Eko Atlantic
is offering city living at its finest.
CLICK HERE TO FIND OUT MORE
Business District –
Lagos' new financial headquarters
Eko Atlantic's central Business District will become the new financial headquarters for the entire city and, indeed, the country. It covers 700,000 square metres with plots available for mixed use development.
CLICK HERE TO FIND OUT MORE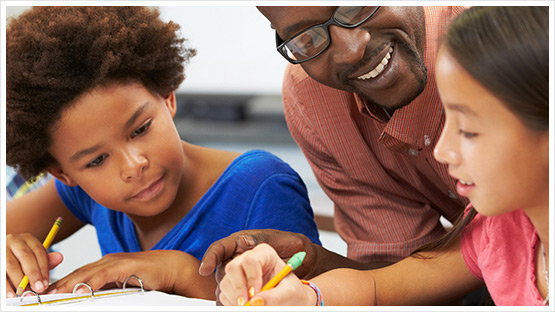 A world-class school
The international school will be large enough to service families' needs across the city. Its outstanding facilities will be supported by expert teachers in all major fields dedicated to making education fun, rewarding and effective.
CLICK HERE TO FIND OUT MORE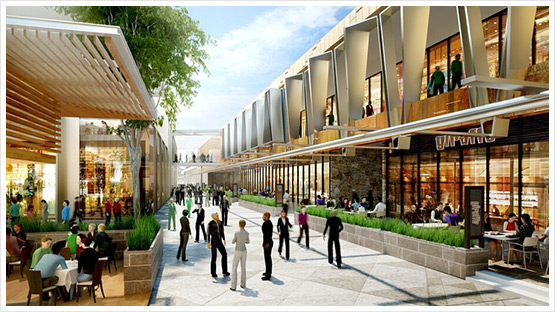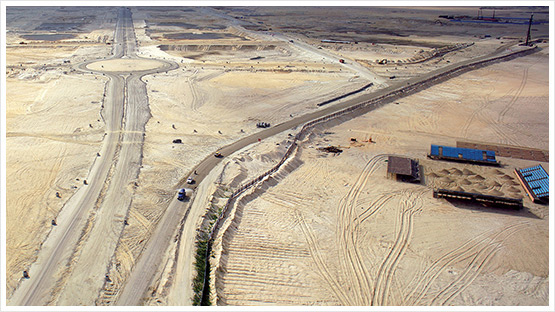 Infrastructure
Over 80% of all infrastructure in Phases I and II will be complete this year
The city is supported by 21st century infrastructure that is almost complete.
From the independent power and water supply to the high speed communications network and capacious traffic lanes, Eko Atlantic is built to support all the needs of today – and for generations to come.
CLICK HERE TO FIND OUT MORE
January 13, 2015 - 0 Comments

Another important landmark has been achieved by casting in concrete and putting into position the road surface or decking...