Partners in Success
Eko Atlantic one of the world's most advanced new cities, rapidly approaching towards completion. It is a visionary project on a huge scale, achieved by a team of major local and international partners.






Our commitment to an energy efficient city
– Efficient, forward thinking city –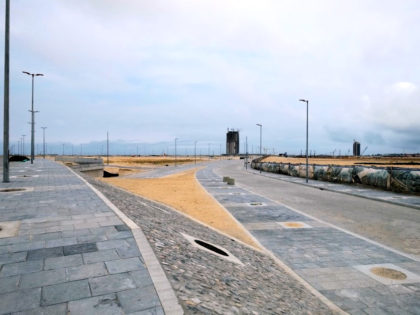 Looking southwest at a finished section of the Eko Boulevard, on the left, and Access 1 road (temporary designation),...