Eko Atlantic website wins top award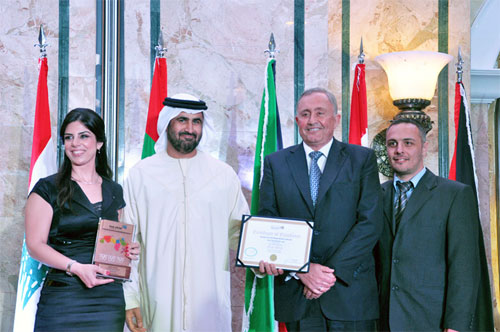 Beirut, Lebanon – The online website design for the Eko Atlantic city development in Lagos, Nigeria has won the First Prize for Real Estate in the prestigious 7th Pan Arab Web Awards. Eko Atlantic is the vital new city for overpopulated Lagos. It is privately funded and will grow to become Africa's 21st century city with independent utilities and world-class connectivity.
The Eko Atlantic website first launched in June 2009 and was updated earlier this year to coincide with the successful completion of Phase One of land reclamation on which Eko Atlantic city's first buildings will soon start to rise. Test piling on the first residential tower has already begun and road works are getting under way as South Energyx Nigeria Limited, the developers and city planners of Eko Atlantic, start to roll out their infrastructure works.
Recognition for Eko Atlantic's website was shared with IDM, a Lebanese Internet Service Provider that offers specialist services to corporate businesses.