Eko Atlantic project will save Victoria Island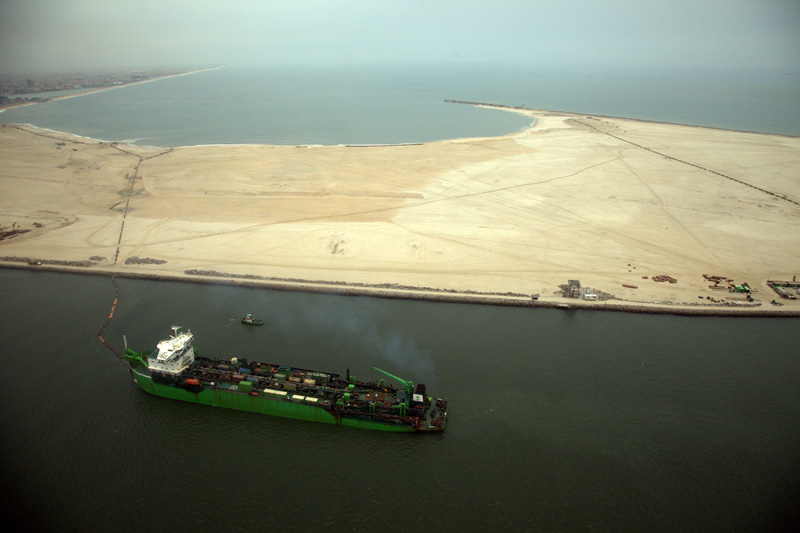 By Tunde Alao
FOREIGN delegates attending the second EU-Nigeria Business Forum in Nigeria, last week commended the efforts of the promoters of the Eko Atlantic City, located in Victoria Island, Lagos, saying that the reclamation and construction of sea defence will safeguard residents and properties in Victoria Island.
The delegation comprised European ambassadors and representatives of European Union Member States, which includes Austria, Belgium, Czech Republic, Finland, France, Germany, Ireland, Italy, Netherlands, Spain, Sweden and the United Kingdom in co-ordination with the EU Delegation to Nigeria.
Speaking during the visit, the German Ambassador to Nigeria, Dorothee Janetzke-Wenzel explained that the project was having a positive impact, especially, in reclamation of lost ground. ''It is not only helping to help save the coastline but helping to save Victoria Island, here in Lagos, which is dear to so many people. It is also a project that has all the ingredients that we the Europeans, and we the Germans, if I may add, think are extremely important, that is sustainability, looking into the future, doing something for the surroundings of a city and by that also for the people of the city, " said Janetzke-Wenzel.
The 2013 EU-Nigeria Business Forum is a key platform for both public and private sectors to put to work the objective of bringing the EU and Nigeria even closer. The Forum brings together policy makers and business representatives alike to explore how it is possible to convert a business prospect into a plan.
The diplomats saw how the Eko Atlantic sea revetment, known as The Great Wall of Lagos is now protecting not only the more than the five million square metres of land that has so far been reclaimed for the city but the shoreline as well.
Eko Atlantic is privately financed and fully supported by both the Nigerian Federal Government and the Lagos State Government. It was designed to provide the space and infrastructure to house 250,000 people and become the workplace for a further 150,000.
"Eko Atlantic is restoring the Lagos coastline off Victoria Island to where it was a hundred years ago," said, the Managing Director of South Energyx Nigeria Limited, Mr. David Frame, who noted that had it not been for the sea wall Victoria Island could have faced catastrophic flooding from ocean surge three times.
The city is a planned district of Lagos, being constructed on land reclaimed from the Atlantic Ocean. It is located on Lagos' Bar Beach. Upon completion, the new island which is still under development is anticipating 400,000 residents and a daily flow of 250,000 commuters.
The development will also have a positive environmental impact; its purpose is to stop the erosion of the Lagos coastline.