Eko Atlantic Hosts 1st African Beach Polo Tournament in Lagos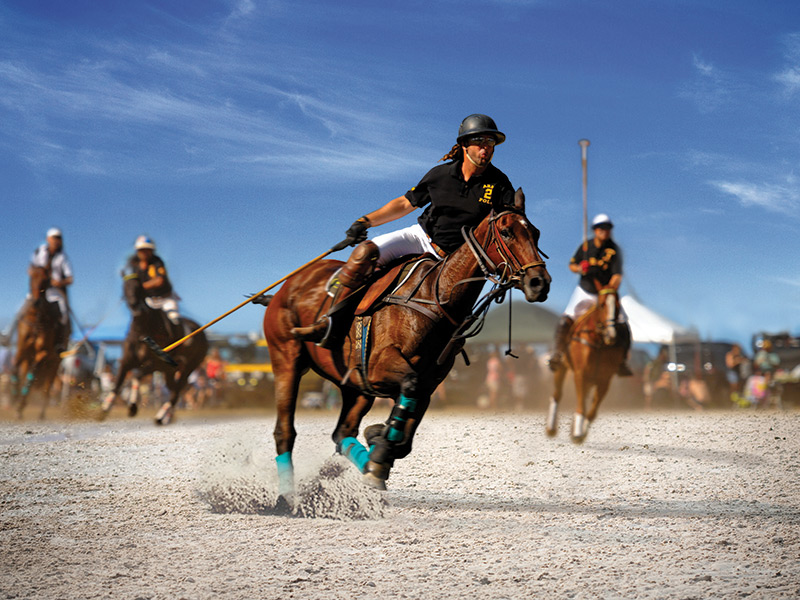 Eko Atlantic, the new city development next to Victoria Island and the Lagos Polo Club have teamed up to bring the continent's first ever beach polo tournament to Lagos.
Expert teams with riders and horses will play for the top trophy, the Access Bank Cup, over four days of competition from Thursday March 19, 2015.
Beach polo was developed and first played in Dubai in the United Arab Emirates in 2004. The following year the game took to the sands of South Beach, Miami and has continued to grow in popularity ever since. But it's the first time that polo will be played on sand in Africa.
As Eko Atlantic city develops its roads, infrastructure and buildings it is also being recognised as a landmark venue for a growing number of top sporting and lifestyle events, including international beach soccer, pop concerts, themed festivals and VIP functions.
'We are delighted that as a first for Nigeria the Beach Polo Tournament will bring the thrills of an exhilarating, high-paced sport into the heart of Eko Atlantic,' said Brent Sadler, the Consultant Director of Communications for the emerging city. 'We will see fine horsemanship, keen competition and the sport of kings being played on land that has been reclaimed from the sea and upon which the new city of Eko Atlantic is now being built.'
The tournament will be staged in an arena constructed on approximately 42,000 square metres of land in Eko Atlantic's Business District with a covered seating grandstand and VIP tented enclosures. It has a paved access road that will also be used for spectator parking.
'The Lagos Polo Club is glad to support this event. It is a unique opportunity to bring a different facet of the game of polo to Lagos and Africa,' said Bode Makanjuola, the Tournament Manager of the Lagos Polo Club. 'It is only fitting that this event is held on the location that will be Africa's 21st century city.'
Entrance to the Eko Atlantic Beach Polo Tournament will be strictly by invitation only limiting the number of spectators to around 1,000 for each day of play.