Eko Atlantic, Banana Island's 22% value rise in 12 months means strong potential for high ROI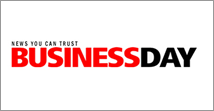 Business Day Newspaper, October 28th, 2014,
Story by: Chuka Uroko
The immediate fallout of the improvement in Nigeria's macro-economic indices, especially with relatively stable interest rate, GDP growth and controlled inflation, are the rise in the value of investment asset class, investor-confidence and increased demand for real estate assets.
Real estate, being the queen of the various asset class in the market, has benefited from the encouraging performance of the economy in the past 12-18 months, having seen a significant appreciation in the value of prime property, especially land, in highbrow locations.
A recent report on the Lagos real estate market in the third quarter of 2014 compiled by MCO Real Estate Limited—a Lagos-based real estate research and consultancy firm—shows that Eko Atlantic City and Banana Island have shown strong price appreciation of about 22 percent over the past year.
According to the report, whereas the mature Ikoyi market has not shown any appreciation in value over the year, Victoria Island with land prices averaging N365,000 (US$2,214 psqm) per square metre holds the title of the most expensive land in Lagos, explaining that this is based on the positioning of the island as the central business district, and its zoning designation for mixed commercial use of up to 20 floors.
Munachi Okoye, the CEO of MCO Real Estate, confirmed to BusinessDay that Eko Atlantic City and Banana Island have shown strong value appreciation with land prices currently at par within a range of N280,000 – N290,000 (US$1,690 – US$1,750) per square metre.
Eko Atlantic is a rising city sitting adjacent to Victoria Island, Lagos, Nigeria. It is a joint venture project between Lagos State government and South Energyx Limited and will rise as the next generation of property in Africa. Expected to occupy approximately 10 square kilometers of land reclaimed from the Atlantic Ocean, the city will satisfy needs for financial, commercial, residential and tourist accommodations with state-of-the-art high-tech infrastructure in line with modern and environmental standards. As at the last quarter of 2013, land was selling for $1,250 per square metre in the city.
Banana Island, on the other hand, is a curved island that really has the shape of banana. An earlier report on the Nigerian property market compiled by Private Property.com.ng classified this island as the most expensive location in Lagos and, arguably, the whole of Nigeria where a three-bedroom apartment typically sells for N100 million ($625,000) and N450 million ($2.81 million) for a five-bedroom house. As at the third quarter of 2013, BusinessDay checks revealed that a 1,000 square metre parcel of land on this island was selling for between N200 million and N260 million (asking price).
Analysts are of the opinion that this significant rise in the value of land in these locations means they possess strong potential for high return on investment which explains the growing interest in them international investors.
Okoye notes that with the growing awareness of international corporate organisations of the expanding opportunities for trade in Africa and Nigeria, there is increased interest once again for commercial office space in the commercial hubs of Victoria Island and Ikoyi.
"The increased interest from institutional investors in the commercial office segment of the market has also led to developers seeking to differentiate themselves through the delivery of higher quality buildings including green credentials, improved ICT and better car parking allowances", he said, adding, "the increase in interest from these investors seeking to buy fully let grade A buildings also means it is easier to exit from investments, making the market more attractive for equity investors".
Source: http://businessdayonline.com/2014/10/eko-atlantic-banana-islands-22-value-rise-in-12-months-means-strong-potential-for-high-roi/