Need for planned cities in Africa for wealth creation, poverty alleviation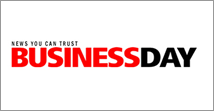 Story by: Chuka Uroko; on 22nd March, 2016
When cities grow and urbanization rises, particularly in advanced economies of the world, they usually come with economic growth and wellbeing, improved living standards for the people, and increased prospects for job and wealth creation.
But, in Africa, these developments come as liabilities chiefly because cities are not planned, raising concerns that, in about 15 years, unless something happens to check it, city population will double its current figure of about 65 percent of the continent's total population.
By the last count, seven new cities which are still under construction are anticipated across Africa and these have a combined capacity to provide homes for about 800,000 residents. One of these cities is Eko Atlantic City in Lagos, Nigeria which sits on 10 million square meters of land with a promise of providing home for 250,000 residents and 150,000 others commuting to it every day.
Others are Kiamba in Angola, Konzo Techno City in Kenya; Apolonia and King City in Greater Accra and Western Ghana; Tatu City in Nairobi, capital of Kenya, La Cite du Fleuve in Kinshasa, the capital of the republic of Congo, and Hope City also in Accra, Ghana.
UN-HABITAT, the Human Settlement agency of the United Nations, notes that Africa is experiencing a fast-paced urbanization with more people, especially the youth, coming to the city.
The agency however, worries that this rapid urbanization which is supposed to be an economic asset is rather a seeming liability because it is happening in largely unplanned cities, estimating that about 60 percent of the urban city dwellers in Africa lives in slums.
Lagos, Nigeria's largest commercial city, has nine identified slum areas including Badia, Amukoko, Ajegunle, Okokomaiko, Orile among others and over 70 percent of the city's 20million people lives in these slum areas. Abuja, the federal capital city, also has a number of growing slum areas like Kuje, Kubwa, Nyanya and others.
In Ghana, Sodom and Gomora represents the face of poverty and deprivation in Accra, the country's capital. The situation is, perhaps, worse in Kibera in Nairobi, Kenya which is a typical example of a settlement for the urban poor. These are areas, though within the urban areas, that suffer from lack of facilities, unplanned and unsustainable development.
It is against this backdrop that UN-HABITAT is canvassing planned cities in Africa for wealth creation and poverty alleviation and has pointed out that urbanization in Africa happens mainly in an unplanned manner, lacking in facilities, access to health, education, sanitation and proper construction of cities.
"We have realized that African cities developments are liabilities and not assets because they are plagued by problems very difficult to manage; but as opposed to what we think, the city is an asset, not a liability@, notes Joan Clos, the agency's director for Human Settlement, explaining that the city is a place that can generate economic awareness.
Clos advise that the city as a wealth generating place has to be planned and organized in such a way that it should produce wealth to improve human settlement, pointing out however, that the city could be a source of conflict, problem and congestion.
Experts in city development insist that urbanization process is a source of wealth which is not immediately understood and point out that once a country urbanises a city, it creates value.
In their opinion, the wealth of a city can only be realized if the city is planned and well managed, adding that information interchange is cheaper in a city than in an isolated place in a rural area.
According to the experts, closeness of factors of production creates economic efficiency, diminishes transaction cost, increases the value of urbanization and also the value of agglomeration and economic of scale. African governments are therefore advised to improved the city, bearing in mind that improving the city means improving the economy and the chances of people getting more jobs. Promoters of the upcoming cities should also reflect modern city development that incorporates living, work and leisure.