Luxury apartments on the rise in Lagos as state reshapes to mega city.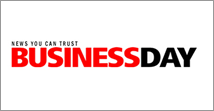 OCTOBER 9TH, BY ODINAKA NBONU
Lagos real estate market is experiencing good times as the city reshapes to attain a mega status.
The City's property market is gradually gathering steam after the 2008 to 2009 lull occasioned by the global financial crisis as developers continue to chun out luxury apartments befitting the city's new status.
Developers such as Briscoe Properties, Bedbrick Homes GT-Rich Realty, among others, have, in the past couple of years, put a good number of products into the market. Imposing structures developed for the high-end market are springing up at various parts of the city.
Propelled by the city's booming, commodities-based economy, home buying has also been on the increase lately, while the growth of other sub-sectors such as short-stay apartments, property leasing and hotel accommodation has remained significantly upbeat, BusinessDay investigations have revealed.
Located at the heart of the state capital, Ikeja, is the uttral-luxurious Orchid Court, a development that will, on delivery, consist of choice apartments coming in different house types and designs such as detached houses, semidetached houses, duplexes, penthouse, which will sell for between N75 million and N150 million.
The Eko Atlantic City, a joint venture between the Lagos State Government and South Energyx Limited, is also under construction. The city, sitting on 9 million square metres of land reclaimed from the Atlantic Ocean, on delivery, is expected to further project Lagos as the economic hub of West Africa, according to industry experts.
"The increase in luxury apartments will certainly enhance the city's status, especially at the rate they are coming up. However, it will be quite enterprising if these apartments are affordable for the growing middle class," Ronald Ashkin, technical director, real estate sector, Growth and Employments in States (GEMS), said in a telephone interview with our reporter.
Tunde Gbadamosi, developer, Amen Estate – a collection of luxury apartments in Lekki-Epe, notes that "while the rise of the luxury apartments is advantageous to the city's status, it is also imperative for the government to provide housing solutions for the ever growing middle class through high- rise buildings that will befit the city's status."
He said that densely-populated areas such as Ebute-Metta, Ikorodu, etc should be the focus of government housing schemes aimed at providing affordable housing solutions alongside exciting structures to spice up the city's status.
On the Island, the state has also seen a significant increase in luxury apartments such as the Tango Towers, a stylishly developed three- and four bedroom serviced flats tucked away in the highbrow area of Ikoyi.