ESLA, Orlean lead ambitious residential towers developments in Eko Atlantic City… 1,000 apartments expected from first set of towers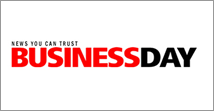 Story by: Chuka Uroko; 0n 15th March, 2016.
Eko Atlantic City, a new city in Lagos modelled after Dubai in United Arab Emirate, is today a massive construction site and leading the ambitious developments in the city area ESLA International and Orlean Invest West Africa which are developing the Eko Pearl Towers and the Eko Energy Towers respectively.
Other notable residential developments currently in the works in the city are Lagos Sky Tower, LeReve Tower and Azuri Pennisula. Azuri is located at the Marina District of the city which the aim of giving luxury and urban lifestyle a new definition. It is promoted by Eko Development Nigeria- a real estate development firm dedicated to creating luxury residences of the highest specification.
A city rising on reclaimed land from the Atlantic Ocean, Eko Atlantic is a public-private partnership (PPP) initiative involving the Lagos State Government and South Energyx Nigeria Limited (a subsidiary of the Chargoury Group) under the auspices of the Federal Government.
Set up as a special purpose vehicle (SPV) for the project, South Energyx was appointed to be the planner and developer of Eko Atlantic and was awarded concessions to reclaim land, develop and infrastructure and act as the exclusive authority over the development of the city.
Included in the master plan of the city which would cover, on completion, 10 million square metres of land adjacent Victoria island, is the provision of new homes for 250,000 people and workplace for another 150,000. Due to its large expanse of land, the city will consist of several districts with strict building regulations for each district.
Omorotimi Akinlose, managing Director, Residential Auction Company (RAC) notes that the uniqueness of the city is that the residential units will be constructed as vertical high rise apartment towers due to limited space for the traditional single family detached units which was not included in the original master plan.
"We estimate that there are already over 1,000 units of apartments of various room sizes ranging from 1 bedroom to 4-bedroom penthouses already under construction", Akinlose disclosed in his company's recent report on housing developments in Lagos.
Eko Pearl Towers, 24-floor towers, are high rise residential buildings located in the centre of the city and comprise five stunning residential towers on the harbour of Eko Atlantic. The towers are White Pearl Tower, Black Pearl Tower, Indigo Pearl Tower, Champagne Pearl Tower and Aqua Pearl Towerii. Altogether, the towers will provide slightly over 560 apartment units with one tower completely sold out and the first set of units to be delivered this year.
Orlean Invest West Africa, the developers of Eko Energy Tower Estate, is an oil and gas logistics firm- a Nigerian group with over 25 years of providing corporate and real estate services. The Energy Estate is a premium residential neighbourhood that will cover approximately 450,000 square metres of land and is located in the North western corner of the city.
Unlike other residential developments in the city, Eko Energy Estate has been carefully conceived by its planners to provide an unrivalled living experience to future residents with residential towers that adapt easily to client request to create customized apartments coupled with integrated recreational and service facilities, guaranteed infrastructure and state of the art security.
The first phase of the estate will consist of 3 high rise 20-floor residential towers that will provide about 260 apartment units of various numbers of bedrooms and is expected to be delivered by 2018. It is projected that, by the full completion of the estate, there will be about 5,000 apartments in 50-60 residential towers.