Eko Atlantic City'll be noticeable in 18 months — Ambode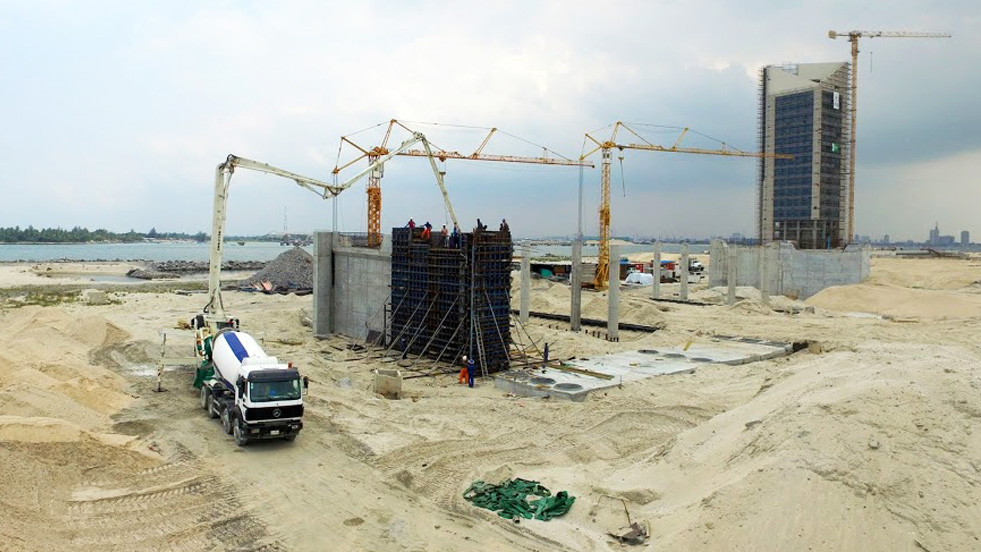 By Olasunkanmi Akoni Lagos—Governor Akinwunmi Ambode of Lagos State, yesterday, expressed confidence that the on-going Eko Atlantic City, EAC, Project, will become noticeable in the next one and half years, even as he tasked prospective investors and interested individual to key into the project.
The  project is a multi-billion dollar project located on over 10 million square metres of land with projected residents of over 150,000 and another 250,000 who will work and commute within the city on a daily basis.
"I just want to encourage other investors and other people who had taken one step or the other in respect of the Eko Atlantic City that the time is now because in another one and half years, this place will be something else." Ambode stated.
The governor who made the remarks, during an extensive tour of the project, accompanied by members of the State Executive Council, added that the initiative would not only boost the economy of the state, but also increase its Internally Generated Revenue (IGR). However, so far, out of the over 10 million square meters of the project, about six million square meters have been reclaimed, while there are 15 bridges and two tunnels designed for the project.
Ambode expressed total commitment of his administration towards the success of the project, saying that it would go a long way to facilitate the quest to grow potentials of the state economy. Expressing satisfaction about the infrastructure already put in place, Ambode urged investors to take advantage of the massive opportunities. While commending the promoters of the EAC project for their confidence in committing huge resources to the Nigerian economy, Ambode said their investment was an indication that Nigeria remains the investment hub in Africa.
Read more at: http://www.vanguardngr.com/2016/08/eko-atlantic-cityll-noticeable-18-months-ambode/