Eko Atlantic City Will Accommodate 400,000 people, Increase IGR – Ambode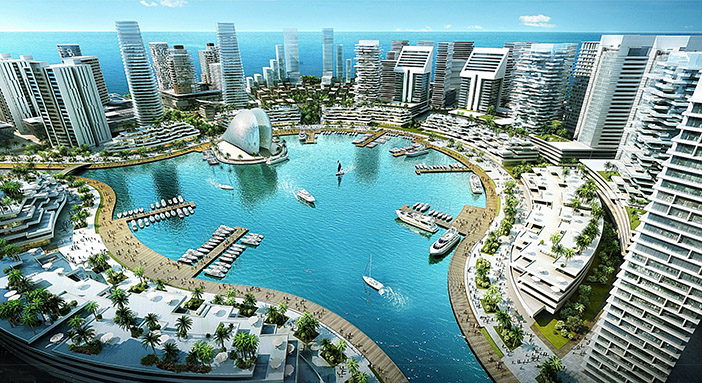 by Ugochukwu Eleazu
The Lagos State Governor, Akinwunmi Ambode, has said that the Eko Atlantic City (EAC) project is expected to accommodate over 150,000 people who will reside there and another 250,000 who will work and commute within the city on a daily basis.
Ambode, who spoke in Lagos at the inspection tour of the multi-billion dollar project sitting on over 10 million square metres, noted that the facility would go a long way to facilitate his administration's quest to grow potentials of the state economy.
While expressing confidence that the initiative will not only boost the economy of the state, but also increase its internally generated revenue (IGR), he pledged the total commitment of the government towards its success.
The governor, who was accompanied on the tour by members of the State Executive Council, said, "I would like to express the total support of this government to this project because at the end of the day, we need to grow the economy of Lagos and this obviously is going to have multiplier effect on our IGR.
"We promise that we are going to grow our IGR to N30 billion by 2017 and N50 billion by 2018 and this project is a sure outlet in achieving that goal," he said.
Read more: http://www.reportsafrique.com/2016/08/eko-atlantic-city-will-accommodate-400000-people-increase-igr-ambode/