Eko Atlantic City to accommodate 250,000 residents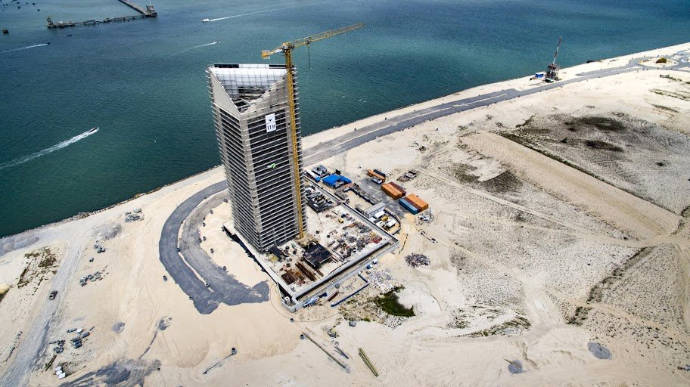 The Lagos State Government has disclosed that the Eko Atlantic City is projected to accommodate about 250,000 people as residents when completed while 150,000 individuals are expected to commute to the city on a daily basis either for work or business transaction.
The Commissioner for Waterfront Infrastructure Development, Engr. Adebowale Akinsanya made this known today at the Y2016 Ministerial Press Briefing of the Lagos State Government at the Bagauda Kaltho Press Centre, Alausa, in commemoration of the first year in Office of the Lagos State Governor, Mr. Akinwunmi Ambode.
Engr. Akinsanya said that a lot of progress has been recorded at the Eko Atlantic City project with the continuous construction of the main revetment works, adding that the total length of the eastern revetment construction is 320m as at today.
According to him, "A total of 5,184,464 tons of rock material have been placed since the commencement of the project. The construction of the Southern Canal Entrance will have been 65% completed by the end of the month while the remaining construction work will be done after the canal is connected."
Read more: https://www.today.ng/news/national/123145/eko-atlantic-city-accommodate-250000-residents