Eko Atlantic City Completes Nigeria's First Eight-Lane City Road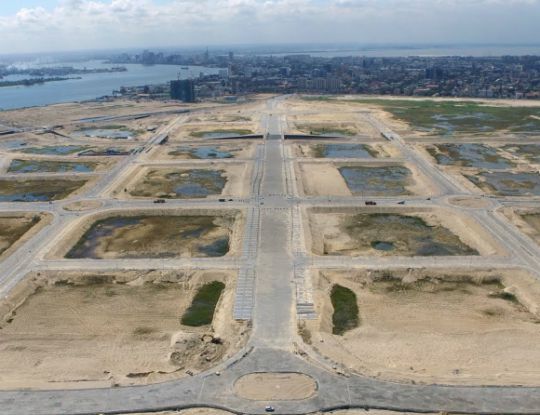 Eko Atlantic City, a unique and innovative mixed-use development situated in a vibrant environment with 21st century facilities on the coast of Lagos, has reached the advanced stages of the first phase of development
Eko Atlantic City, a unique and innovative mixed-use development situated in a vibrant environment with 21st century facilities on the coast of Lagos, has reached the advanced stages of the first phase of development. The city will boast an independent power and water supply, seamless communications network and an extensive citywide road network. This will be the first of its kind in Nigeria.
Divided into eight districts, Eko Atlantic is an new coastal city being built on Victoria Island adjacent to Lagos, Nigeria, to solve the chronic shortage of real estate in the world's fastest-growing megacity. It is a focal point for investors capitalising on rich development growth based on massive demand and a gateway to emerging markets on the continent. City amenities and services will include an international school, hospital, and a high quality shopping mall, the largest in sub-Saharan Africa.
The road design and construction has been built according to world-class best practices. One of the considerations when developing the Eko Atlantic city was to guarantee free flowing traffic. This has now been achieved with the major road network recently reaching completion, spanning an area in excess of 200,000 square metres. Most significantly, Eko Boulevard, an eight lane, 1,500 metre-long boulevard – similar to the 5th Avenue in New York – is now fully completed and will be the focal point of the business district from Ahmadu Bello Way in Victoria Island to the ocean front.