Atlantic City completes eight-lane road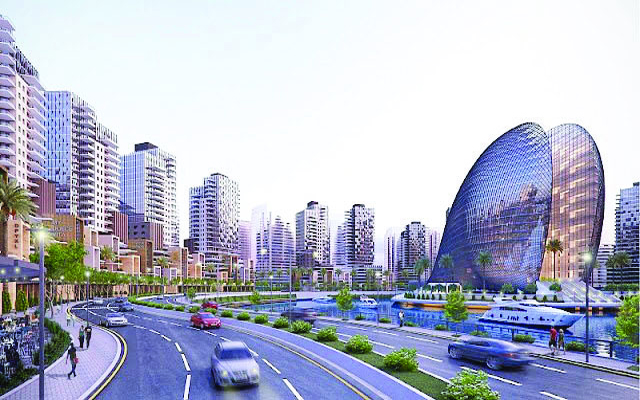 Eko Atlantic City (EAC), a development on the coast of Lagos, has reached advanced stages in the first five million square metres of the project.
The city not only boasts of independent power and water supply, seamless communications network, but also an extensive citywide road network.
The city, which is divided into eight districts, is planned for mixed-use with commercial, residential, entertainment and leisure activities to make the city a lively environment. The menities and services will include an international school, hospital, and a high quality shopping mall.  The City's road design and construction has been built with paved sidewalks, tree-lined and streetlights completed with a stunning ocean view.
One of the considerations when developing the EAC was to guarantee free flow of traffic.  This has now been achieved with the major road network recently completed.  The extensive road network is now clearly defined with an area in excess of 200,000 sq. metres.
Most significantly, Eko Boulevard, an eight lane Boulevard, 1,500m long, the focal point of the Business District, is fully completed from Ahmadu Bello Way on Victoria Island to the Ocean Front, where an exquisite waterfront entertainment is being planned.
Read more: http://thenationonlineng.net/atlantic-city-completes-eight-lane-road/